World Wide Acceptable and National Education Policy-2020 based Education Systems
In the continuous pursuit of academic excellence and creating a student-friendly learning environment, Himalayiya University introduced the Fully Flexible Choice Based Credit System (Shortly referred to as FFCBCS). FFCBCS is a way in which students have complete freedom in tailoring their course and in a way they wish. FFCBCS accommodates the wants and needs of the entire student community. With this system, a student can prepare his/her own timetable with the specific courses he/she intends to do in that semester along with the timings of classes and choice of professors. Learning has never been this fun. Students have the flexibility to pursue their other interests in sports or club activities and scheduling of classes will take it along the way. It is a beneficial system that is tailor-made to suit all the kinds of students with all learning needs, whether someone wishes to complete subjects early or pursue subjects of the other branches for acquiring a Minor/Honours degree. In addition, this system ensures offerings of subjects from all disciplines, encouraging students to pursue multiple interests and develop holistically.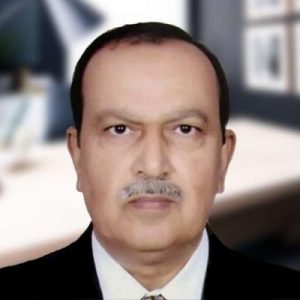 Message from the Desk of Vice Chancellor
Working together, we aim to bring a lasting and positive result through our learning, teaching and research. Himalayiya University is an excellent place to learn, find, experiment and shape the world. We try to give each curious soul the best knowledgeable solution and make them a better citizen for the Nation to develop on the whole.
The Himalayiya University was established by Uttarakhand State Government as a State Private University in 2019 and Since then it has been providing quality education to the students. The motto of our university is "उ जात ाय वराबोधत'' which means Arise! Aware and don't stop till the goal is reached.
This university is different from other traditional universities. Our Aim is to provide job oriented innovative courses, so that our students can easily be absorbed in the job market. Our focus is also to create knowledge bank of Academicians, Industrialists, Entrepreneurs, Bureaucrats, NonGovt. Organisations etc, working in the Himalayan Region, So that our students and faculties can be benefited by their expertise. We will also have linkages with national and foreign Himalayan institutes and universities for collaborative research.