Leadership Profile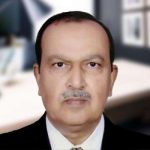 Prof. Pradeep Kumar Bharadwaj
MD (BHU); PhD (DrSRR Ayurveda  University)
Chancellor
View Profile
Prof Pradeep Kumar Bharadwaj is the Chancellor of Himalayiya University and Chairman of Himalayiya Ayurveda, Yoga Evam Prakratik Chikitsa Sansthan, Dehradun, Uttarakhand, India. He received PhD in Ayurveda from Dr. S. R. Rajasthan Ayurveda University, Jodhpur, Rajasthan; MD in Ayurveda from Banaras Hindu University, Varanasi, Uttar Pradesh, India; BAMMS (Bachelor of Ayurveda with Modern Medicine & Surgery) from University of Lucknow, Uttar Pradesh.
Prof Pradeep Bharadwaj has vast experiences in Administration, Research and Teaching. He served as Director / Dean, Himalayiya Ayurvedic Medical College & Hospital, Dehradun; Principal & Superintendent and Professor, Rishikul Government Post-Graduate Ayurvedic College & Hospital, Haridwar; Dean, Faculty of Ayurveda, H.N.B. Garhwal University, Srinagar; Professor, Shalya Tantra (Surgery), Institute of Medical Sciences, Banaras Hindu University, Varanasi. He was awarded and honoured with many fellowships such as Saraswat Samaj Seva Samman by Vishwa Ayurveda Parishad; Honour of Fellowship by All India Sharir Research Institute, Lucknow; Vaidya Shiromani Award for Education & Patient Care in Ayurveda by PDIA Rishikesh, Uttarakhand; Ayurveda Martand Award for Ayurvedic Education & Healthcare by All India Ayurvedic Specialist Association.
He has guided more than 30 MD/MS (Ayurveda) scholars, five PG Diploma and four PhD. He has published several research papers in international and national journals and contributed five book chapters in reference books of international repute. He was invited to attend and deliver lectures in international and national conferences, seminars and workshops and he served as a resource person and session chair. He organized five international seminars and conferences as organizing secretary. He has attended more than fifteen academic and professional training programs include Hospital Management Training at NIHFW, New Delhi; Enhancing Managerial Effectiveness at Administrative Staff College of India, Hyderabad; Financial, Office & Administrative Training at Uttarakhand Academy of Administration, Nainital; Need Assessment Workshop for Designing 3-Tier Training Program for AYUSH Sector at IMDC, IIM, Ahmedabad. He has been actively performed many operative procedures which include Appendectomy, Suprapubic Cystolithotomy, Herniotomy with Herniorrhaphy, Hernioplasty, Eversion of Sac, Mayos Plasty, Haemorrhoidectomy, Fistulectomy, Anal Sphincterotomy, Fibroadenoma Breast, Breast Abscess, Partial Mastectomy, Pilonidal Sinus, Cystectomy, Ovarian Cyst Removal, Vasectomy, Tubectomy, I/D Cystoscopy, Lubuloplasty, Ligation of Ksharsutra, Circumcision; Anaesthesia: GA (Sod. Pentothal and Ether); Spinal Anaesthesia; Local Infiltration Anaesthesia.
Prof. J. P. Pachauri
MA; PhD (Agra University)
Vice Chancellor
View Profile
Prof J P Pachauri was born and raised in a village of district Aligarh, Uttar Pradesh, India and did his MA Sociology from Agra University, Agra with First Division and First Position in the University merit. He was awarded a PhD degree in Sociology from the same University.
Dr Pachauri started his career as a Lecturer and rose to the position of Professor and spent his forty years in the H.N.B. Garhwal University then H.N.B. Garhwal University (A Central University) Srinagar, Garhwal, Uttarakhand, India. During this period, he served in many capacities including Head of the Department, Dean School of Arts, Dean School of Humanities and Social Sciences and Dean Student Welfare. He has also discharged his duties as a Controller of Exams, Chief Warden, Chief Proctor, Coordinator NSS, Chairman Maintenance Committee and also Chairman, Mountain Development Research Centre. During his tenure as a Dean, he was responsible for the establishment of the Physical Education and Social Work Department. He was the recipient of Prof. L. P. Vidhyarthi Award by Indian Social Science Association. He has served as a Consultant to some Hydro Power Projects of Uttarakhand. He has guided 42 (forty-two) PhD research scholars and most of them are holding high positions in different Universities.
He has published more than fifty research papers and edited four books. He has organised many International and National Seminars and Conferences and also delivered Lectures in different Universities. He was a visiting Professor in Linnaeus University, Vaxjo Sweden for three years and member of various academic and administrative bodies in different Universities. He has been associated with the National Assessment and Accreditation Council since 2004 and visited more than 100 Colleges and Universities as a Peer team member, Coordinator and Chairman.
At present Prof Pachauri is discharging his duties as the Vice Chancellor of Himalayiya University, Dehradun. He also serves as a Nominee of the President of India in Banaras Hindu University, Uttar Pradesh for Faculty Selections.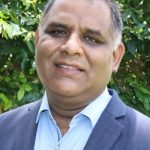 Prof. Rajesh Naithani
M. Sc; PhD (Kurukshetra University); MBA (Stuart)
Pro Vice Chancellor
View Profile
Dr Rajesh Naithani completed his post-graduation from Kurukshetra University, Kurukshetra, Haryana, India. He was awarded PhD with Ranbaxy Fellowship from Kurukshetra University. He has done MBA in Stuart School of Business, Illinois Institute of Technology Chicago. He is a medicinal chemist with more than 20 years of experience.
Presently, Dr Naithani is the Pro Vice Chancellor of Himalayiya University, Dehradun. Apart from his academic experience; he has been associated with several national and international educational institutions and socio-developmental organizations as advisory positions. He served as Advisor to the Chief Minister of Uttarakhand. He worked as an Advisor to the former Education Minister, Government of India.
Apart from being a cancer scientist, he has been involved in strategy management, marketing, and communications. His vision of making students skilled and employable led him to initiate myriad small and big educational and skilling centers in Uttarakhand. A senior scientist in the USA who had a bright career in research, he decided to return and serve his homeland, India and spearheaded myriad initiatives to prepare underprivileged youth for life.
Prof. Chinnappan Baskar
M. Sc (IIT Madras); PhD (National University of Singapore)
Director
View Profile
Prof Chinnappan Baskar is the Director of Himalayiya University, Dehradun, Uttarakhand, India; Visiting Professor, Pattimura University, Ambon, Indonesia. He is the Editor-in-Chief of Encyclopedia of Green Materials, Springer Nature; and Handbook of Solid Waste Management, Springer Nature, Germany London New York Singapore. He received PhD in Organic and Materials Chemistry from National University of Singapore (NUS), Singapore; and M. Sc. Chemistry from Indian Institute of Technology (IIT) Madras. He was the Former Director (Officiating) of THDC Institute of Hydropower Engineering and Technology Tehri, Uttarakhand Technical University, Dehradun, Uttarakhand; Former Director, Research and Development Center, Teerthanker Mahaveer University, Moradabad, India; Brain Korean 21 (BK21) Research Professor, Department of Environmental Engineering and Biotechnology, Myongji University, South Korea. He worked as Assistant Professor and Head of the Department of Chemistry, Lovely Professional University, Punjab, India.
Dr Baskar research interests include Synthetic Organic Chemistry, Conducting Polymers, Green Chemistry and Engineering, Biomass Conversion; Biodegradable Polymers, Green Materials, Wearable Electronics and Sensors, Circular Economy, Sustainability and Solid Waste Management. He has published several research papers in reputed international journals with high impact factors and citations. He was invited to attend and deliver lectures in international and national conferences, seminars, workshops, and faculty development programs.
He was the Editor of Biomass Conversion: The Interface of Biotechnology, Chemistry and Materials Science (Springer-Verlag, 2012; this book is rated as one of the timely-demanded reference book and it was one of the top 25% most downloaded ebooks in the relevant Springer book collection in 2012); author of Engineering Chemistry text book (Wiley India, 2012); co-author of Stereochemistry text book (Narosa Publishing House, Indian Edition, 2014 and Alpha Science International Ltd, United Kingdom, 2014), and co-author of Systematic Nomenclature of Organic Compounds text book (IK International Publishers, Delhi, 2015; Dreamtech Press and Wiley India, 2019). He was the Editor-in-Chief, Analytical Chemistry Letters, a journal of Taylor & Francis Groups, United Kingdom.
"With the spirit of love, dedication, will power, creativity and hard work; everything is possible in the world." – CHInNaPPaN BaSKAr